Animal Friends Flashing Toothbrush
Product Code: S-FR57M
Description:
About BBrite from STAR+ROSE
BBrite® is a trusted brand featuring creative toothbrushes for children ages 3+ aiming to "make good brushing habits stick and brushing experience fun". Each brush handle contains cute little characters including a duck, penguin, doggy, panda and more.
BBrite® is an innovator in children's affordable toothbrush industry, loved by parents and a proven retail success. BBrite has been making children's tooth brush since 1986, a decade and half later, they developed their first patented Flashing Timer Toothbrush that soon became a bestselling private label brand in the US. Today, they are a worldwide succes.
In-built 2 minutes flashing timer. Indicates correct brush time. Making good brushing habits stick!
Soft, end-rounded DuPont Tynex bristles. Cleans Teeth. Protects gums.
Small head. Make brushing easier for young kids.
Ergonomic handle. Great for small hands.
Batteries included.
Why DuPont Filaments?
Because they are the cutting edge manufacturer of innovative Filaments
Your kids teeth deserves the best toothbrush, DuPont filaments have been recognised as world leaders and innovaters. With outstanding industry expertise accumulated over years, and proven technologies.
Consumers trends now focus on:
1. Visual Attractiveness,
2. Interdental Cleaning,
3. Plaque Removal,
4. Gum Comfort,
5. Gingival Cleaning and
6. Anti-microbial within the filaments,
DuPont Filaments has been working to fullfill these needs. DuPont™ Tynex® Brilliance Pro filaments, are a prime example of DuPont's newest innovation that combines both visual attractiveness and functional benefits.
Test Reports
1. EN ISO 20126: 2012: Dentistry Requirements
2. EN71 - Part 1, 2 & 3
3. REACH: Benzene, Cadmium, Organotin
4. RoHS Directive (2011/65/EU)
5. PAH: Polycyclic Aromatic Hydrocarbons
6. Liquid Microbiological
7. EN 62115: Safety of Electric Toys
8. Phthalate
9. EMC Materials & Composition
1. Plastic: PVC: Character (15.085g), ABS920: Handle (14.2g), Seat (4.5g), TPR45: Cap (4.1g)
2. Electrical: IC, LED, PCB, Batteries (2 x AG3)
3. Metal Fittings: Spring, Plate, Screw, Pin
4. Tufting: Tynex Bristles by DuPont
5. Water, Glitter, Pellet: RO Purified + Microbial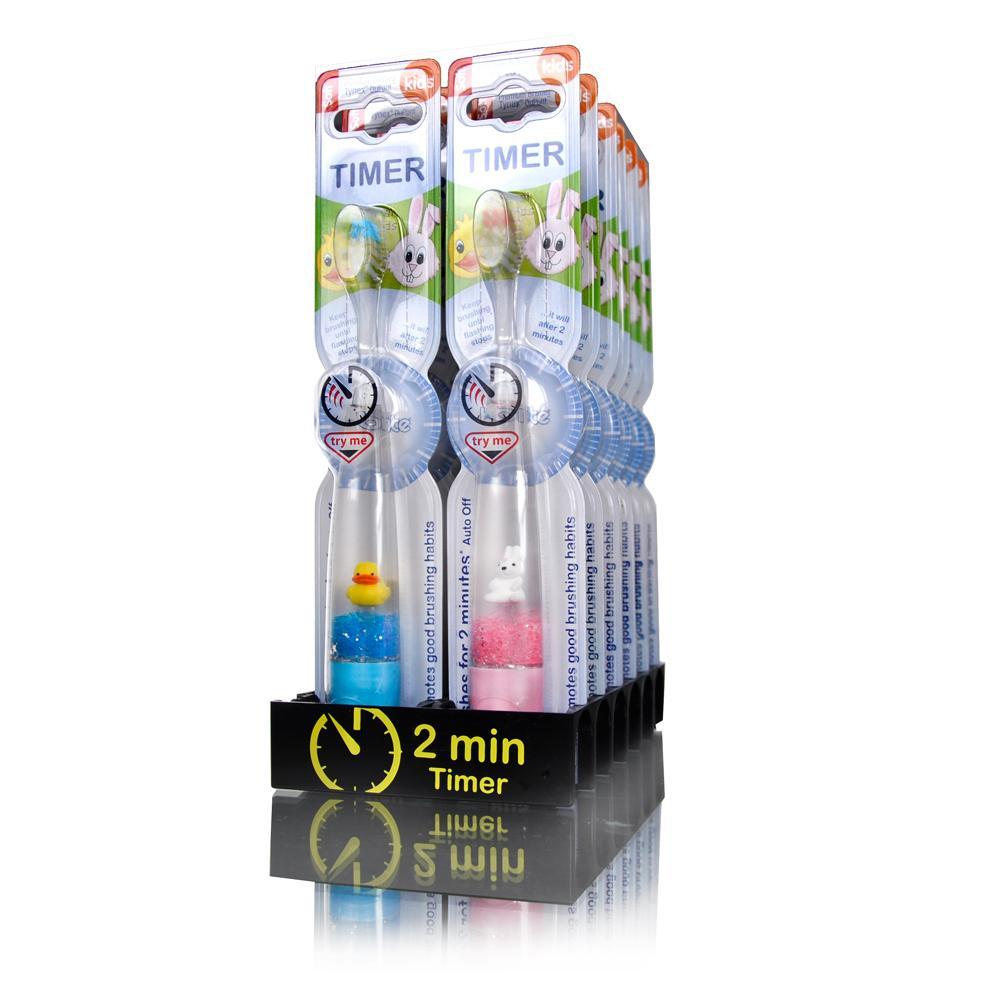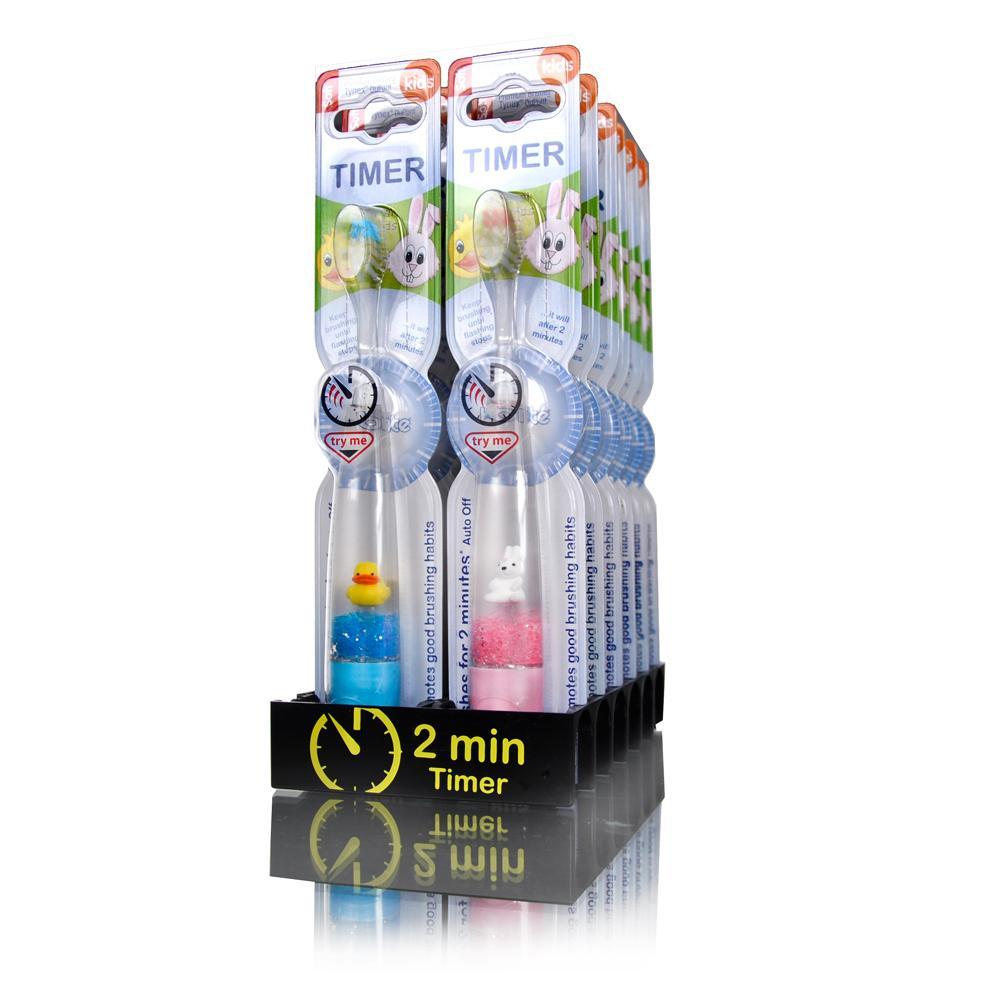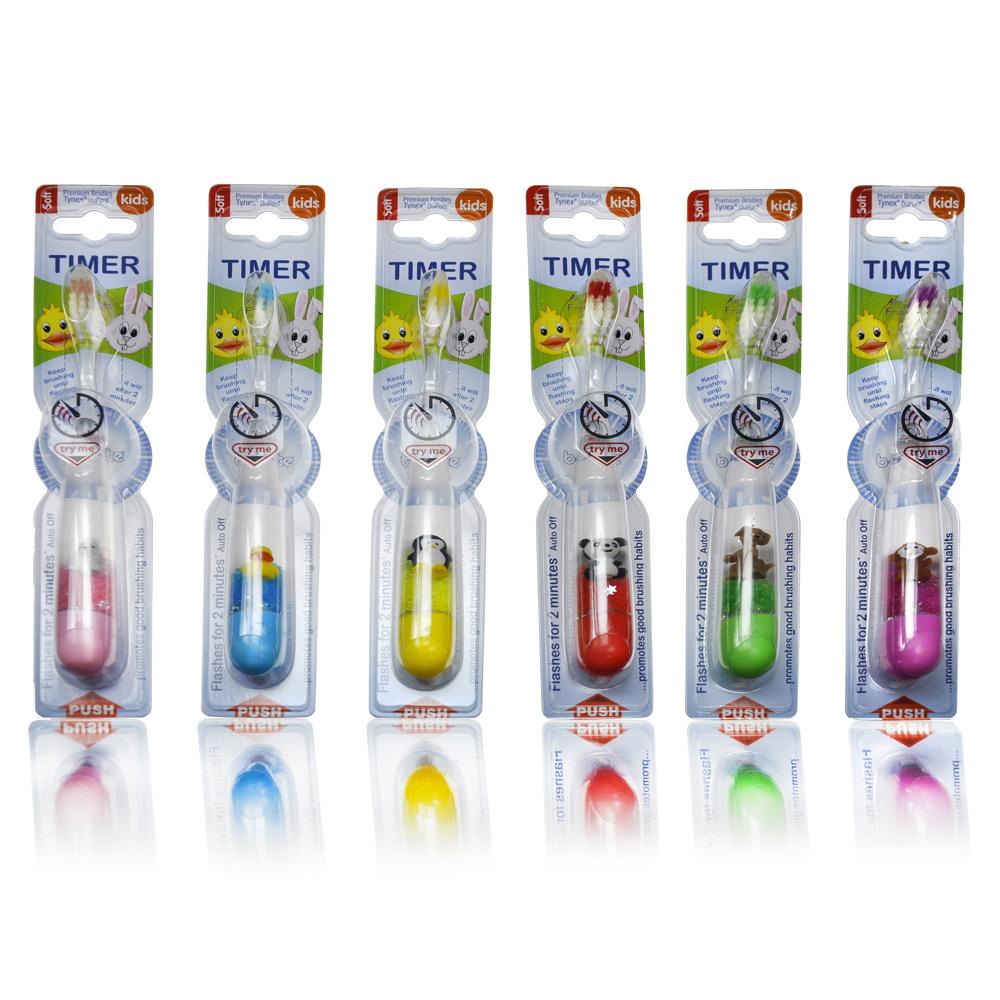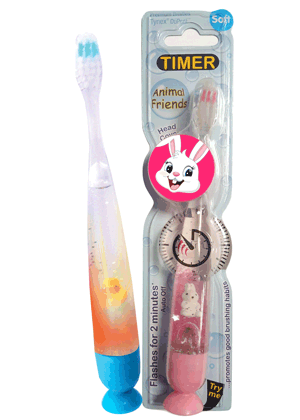 People who bought this product also looked at: